About Sotogrande
Guide by James Stewart
Located in the far western corner of the Costa del Sol, in the province of Cadiz, Sotogrande is the largest privately owned residential and leisure estate in Andalucía.
Centred around the River Guadiaro, its geographical area is defined by the Parque Natural Los Alcornocales (the Mediterranean´s largest natural cork oak forest) to the West, Manilva to the Northeast and Gibraltar to the South. Stretching from the Mediterranean coast up into the foothills of Sierra de Almenara, the territory boasts a diverse natural landscape. Ancient cork oak forests, natural marshlands, undulating countryside, beaches and waterways are a stunning backdrop to this prestigious residential enclave.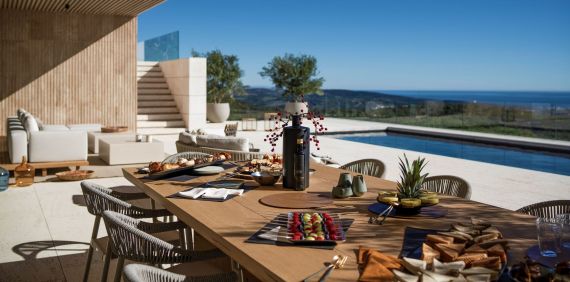 Like most of the Costa del Sol, the climate in Sotogrande is marked by long, hot summers and mild winters, making year-round living a true pleasure. The excellent positioning of Sotogrande gives easy access to Marbella, Malaga and Cadiz, as well as being a gateway to some of Andalucía's most interesting cultural sites in Sevilla, Ronda and Jerez. You can even go skiing in Sierra Nevada in Granada and be back in time for dinner on the beach. There is no doubt that Sotogrande is a very special location.
In terms of daily services and comforts, Sotogrande has everything within easy reach.  We have 3 large chain supermarkets (El Corte Ingles, Mercadona and Lidl) together with many local supermarkets ( including organic green grocers) , shops and services mainly concentrated in the central village of Pueblo Nuevo de Guadiaro (where our office is!).  Numerous bank branches and all daily services such as dry cleaners, car mechanics, news agents, hardware stores, florists are all here.  Within a 15 minutes drive there are hyper stores such as Carrefour, Leroy Merlin and Mediamarkt to name a few so everything is really to hand.
The History of Sotogrande
The history of Sotogrande begins in the 1960's with a Filipino-American businessman named Joseph McMicking. Keen to replicate the luxury resorts that were already established in California and the Philippines, he set about exploring Southern Spain for a comparable location. Quality of land, water resources and beaches were the essential requisites for his vision of an upmarket golf centered community.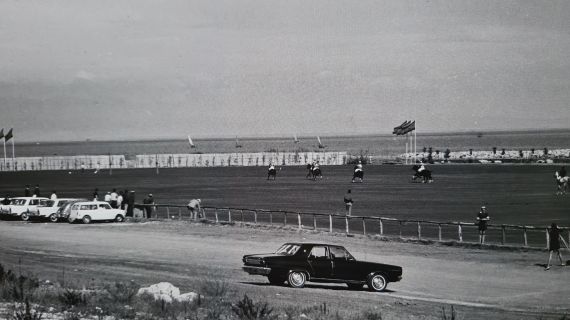 In the San Roque area of Cadiz, Finca Paniagua, an agricultural property of over 1800 hectares, was discovered and quickly purchased. The location matched all the requirements for this elite new development and so the Sotogrande project was conceptualised. This was followed by the acquisition of Finca de la Campana, Finca Valderrama, Finca El Conchudo and Finca Sotogrande, which together formed the perfect landmass to create the new estate.
Robert Trent Jones was appointed to design the centre piece of this new community; nothing less than the best Golf course in Europe. This is what we now know as Club Real de Golf Sotogrande and what is responsible for putting Sotogrande on the map for the upper-class aristocrats of Europe.
This was swiftly followed by the development of the regions first polo field, hosting its first international tournament in 1967. With growing interest in the resort from around the club, a hotel was next on the plan for construction and the plans soon snowballed into residential property, the first beach club and commercial centre.
Despite a minor setback in the late 60's when the border between Gibraltar and Spain was closed, plans for the resort pressed ahead. Further polo fields and golf courses were commissioned and plans for a marina emerged in the 1980's to capitalise on the potential of a sea front real estate offering.
Since this pivotal moment, the resort has gone from strength to strength, out-doing itself time and time again with ever impressive evolutions of urbanisations and leisure facilities.
This is what leads us to the Sotogrande we know today.
Sotogrande Today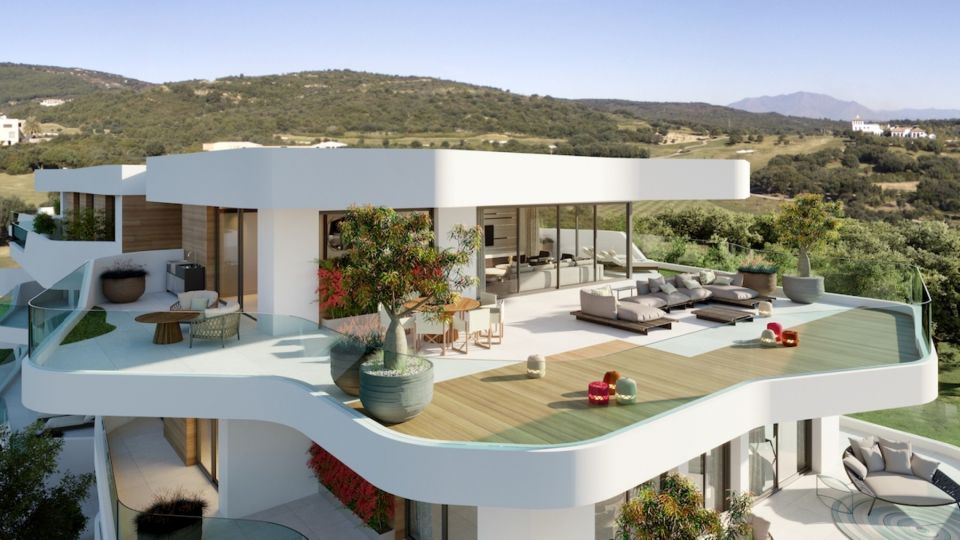 There is no mistaking that Sotogrande today is considered an architectural masterpiece. It has been conscientiously designed to ensure plenty of space and maintain its low population density. Residents enjoy the exclusivity, privacy and tranquillity of the resort and the focus on health and wellness.
From what started as a collection of rural farms has now become one of the most upmarket, yet modest resorts in Southern Spain.
Let's explore all that Sotogrande has to offer.