Sotogrande International School Ranks Among Spain's Top 10 International Schools
By James Stewart, 18 Sep 2023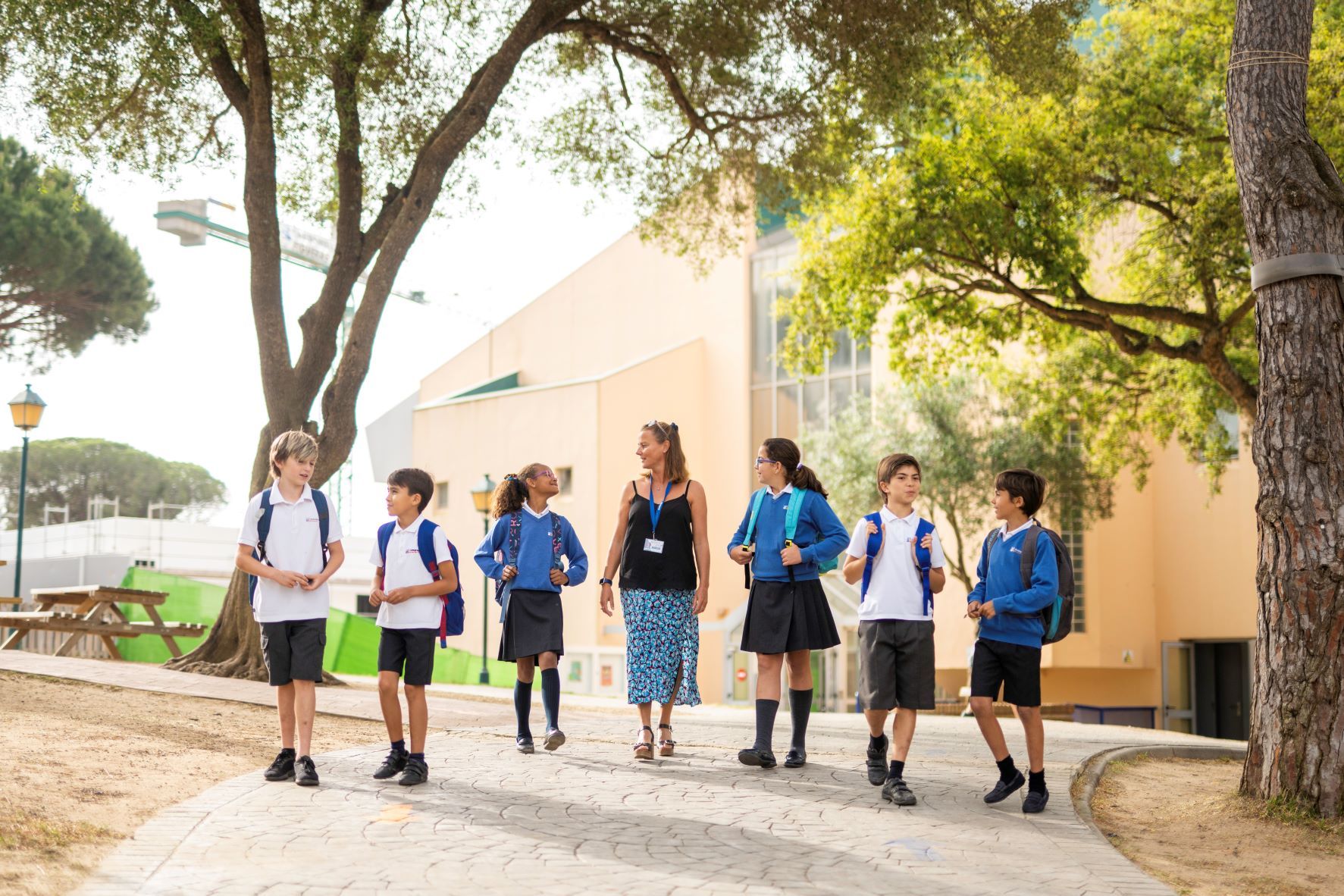 My Personal Experience with Sotogrande International School
Sotogrande is very proud of its International School and so it should be. I can also speak from experience as my daughter spent several very happy years there until 2021, secured a place at Sussex University in England and made stacks of friends.
The Rich History of SIS
Sotogrande International School (SIS) started as long ago as 1978 and was situated in the old Paniagua complex which housed Sotogrande's offices at that time. It's founder was the illustrious American banker, George Moore, who was one of the very first owners of a house in Sotogrande and a good friend of Sotogeande's founding families, the McMickings and Zobels.
Early in the 21st century it moved to its present location at the entrance to La Reserva. When the new school building was completed three years ago, I thought there could not be classrooms with a better view anywhere in the world. Now 1200 pupils from as little as eight months to eighteen years will be able to enjoy this stunning view over Sotogrande and its golf courses and on to the Mediterranean Sea.
An Innovative Approach to Education
Spanish schools tend towards a regimented approach to education whereas SIS has created a vibrant multicultural environment that not only fosters global education but also promotes intercultural understanding. With students from diverse nationalities it prepares them to be global citizens, ready to face the challenges of an interconnected world.
It is ranked among the top 75 IB schools in the world, a testament to its rigorous academic standards. SIS is also the largest boarding school in Spain, becoming home to fifty different nationalities, creating a rich tapestry of cultures and experiences.
Holistic Development and Sporting Excellence

Beyond academics, SIS believes in the holistic development of its students. Their elite sports programme ensures students excel both academically and athletically, striking a balance that prepares them for life's varied challenges. With all Sotogrande's amazing sporting facilities just a stone's throw away, sports minded pupils are just incredibly lucky to study in this incredible environment.
Fostering Creativity Amongst Pupils
Creative pupils are given full rein to express their originality. Painting, sculpture, theatre and music are all popular and it is always a privilege to attend concerts, plays and exhibitions and recognise extraordinarily high standards.
SIS: A Prime Reason to Choose Sotogrande
For those seeking a blend of academic excellence, cultural diversity and holistic development, SIS shines as a beacon of excellence in the world of education. Young parents coming to live in Sotogrande are so fortunate to have the SIS which importantly adds to the many wonderful reasons for wanting to be here.
Distances from Key Areas of Sotogrande to SIS:
For further information or enquiries, visit their official website or contact them directly at +34 956 79 59 02 .