Sotogrande: A Children's Paradise
By James Stewart, 08 May 2023
I have so often referred to Sotogrande as a wonderful place for families and children so it is high time I went into some detail as a first-hand witness.
Top notch education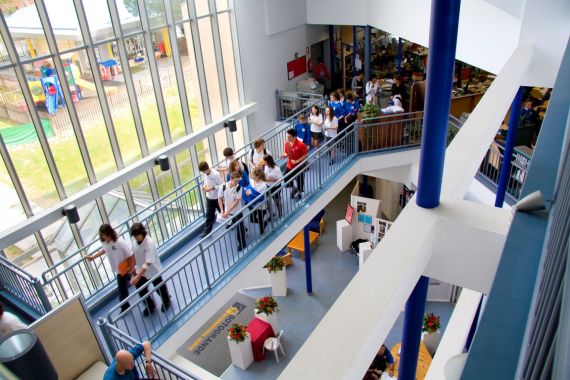 From a parent's point of view, and for those of us who live here, clearly the most important element is education. We are very lucky to have three extremely good private schools within a radius of 25 kms: San José in Estepona, Los Pinos in Algeciras and Sotogrande International School (SIS) and I can personally vouch for all of them as at some stage my children attended all three.
It is not the purpose of this post to rank them as they are all highly considered but SIS does offer greater freedom of artistic expression for creative students and its pupils regularly achieve high grades in International Baccalaureate enabling them to go to the very best universities worldwide. My daughter studied there and is now studying film making at Sussex University. There are also sporting programmes attached to SIS particularly for golfers and tennis players.
Endless Recreational Activities 10 minutes away
Now we come to children having fun and Sotogrande offers just so much. I cannot think of anywhere, and certainly not in Europe, where you have so much outdoor activity on your doorstep; nothing ever seems more than ten minutes drive away unless that is you want to indoor ice skate in Gibraltar (25 minutes) or ski in Sierra Nevada (2 hours 45 minutes). For a moment it is important to reflect and remember that skiing is so close as often we forget to mention it – just two hours' drive up to the stunning city of Granada and the incredible Alhambra and then a short drive on to ski. And you can ski and swim in the Mediterranean on the same weekend as my children and I did just that in April a few years ago.
So back to where a ten minute drive can take you to tennis, padel tennis, riding (show-jumping and dressage), polo, kite and wind surfing, sailing, football, rugby, gym, dancing, even kick-boxing and, of course, golf!
Golf for kids in Sotogrande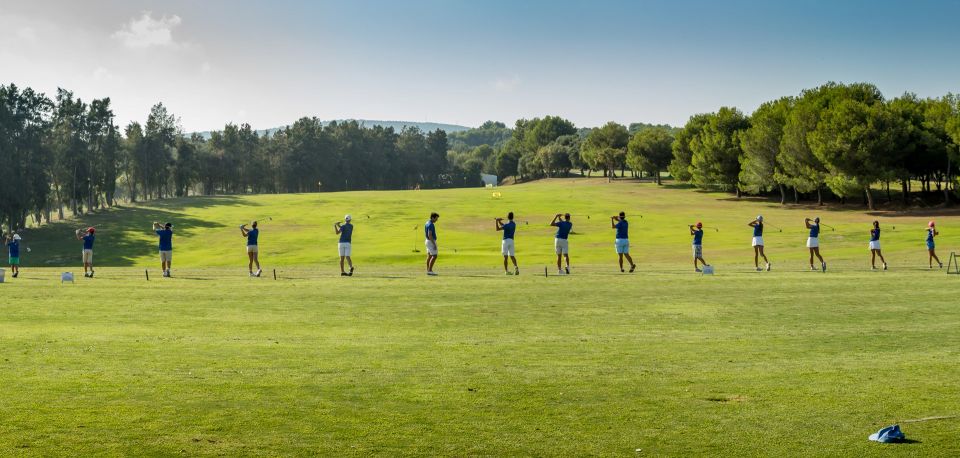 There are nine golf courses (including world famous Valderrama, the 1997 Ryder Cup venue) within this time radius but for children La Cañada stands out among these nine. The course itself had different world renowned golf architects for each nine (Robert Trent Jones Snr and Dave Thomas) but it is its golf school that stands out. The Club was created by locals of the white village of Guadiaro which adjoins Sotogrande and children can join the golf school from the age of four and be coached by professionals three times a week until they are eighteen. My children both joined the programme and my son is now set to study in the USA on a golf scholarship along with many other boys and girls from La Cañada over the last ten years particularly. I believe Guadiaro boasts the highest number of professional golfers (teaching and playing) per capita of population than any other town in the world.
Tennis for kids in Sotogrande
The Sotogrande Tennis Academy is based at the Octógono Tennis Club almost on the mouth of the River Guadiaro by the beach. Now one of the best year round outdoor tennis academies in Europe, it sets very high standards with an ethic of hard work and training and has been successful in gaining access to the ATP Tour for participants in its long term programme. It is fun to stop by and admire these young players working so hard on their game with remarkable levels of skill and power for players often so young.
Football, rugby and a lot more in Sotogrande, just for kids
Football is never far away and Guadiaro Football Club has representative teams from the age of five and any keen youngsters can sign up. I have had such fun watching my son represent Guadiaro (effectively Sotogrande) for the last thirteen years, watching literally hundreds and hundreds of matches and training sessions. In his last full season, the Guadiaro under 19 team, for whom he plays, were promoted to the Province of Cádiz (population 1.25 million) under 19s second division which was a great achievement for a small village.
Rugby is relatively new to Sotogrande but is becoming increasingly popular and I see the excellent pitch everyday as it is situated almost next to our office in Pueblo Nuevo de Guadiaro. The sport has a wider and wider following in Spain.
I don't think I need to keep enthusing but I promise that the other sports and activities I mention are all equally well run and above all provide real opportunities for children with particular skills to advance them to the highest levels. What about becoming a wonderful flamenco dancer, for example?
Sotogrande, a healthy environment for children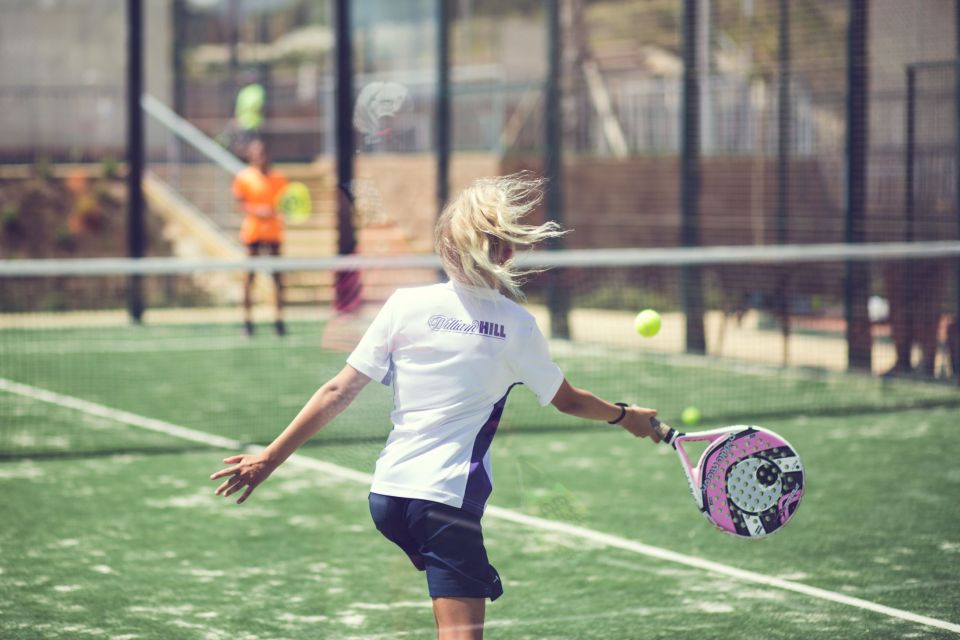 I think my children were very lucky to have been brought up in Sotogrande for all the reasons I have mentioned. But above all we are so fortunate to live in a wonderfully healthy environment in which sometimes we feel gloriously shut away from the trials and tribulations and even gloom and doom of the wider world.
What better environment is there to bring up children or at the very least bring them to on their holidays so they can enjoy themselves in the most amazing and fulfilling way.