Family life in Sotogrande
Guide by James Stewart
Why choose Sotogrande to live with your family?
Sotogrande is well known as being one of the safest and most family orientated locations in Andalusia. The low-density urban planning surrounded by nature, secure, well maintained residential communities, low crime rates and excellent standards of living appeal to the demands of discerning families looking for a holiday or permanent base.
The Spanish family orientated culture makes Spain the ideal country to bring up a family in.  Children are welcome everywhere and you often see various generations enjoying time together in the village fairs, in restaurants on Sundays etc..
Sotogrande is a peaceful haven for families who value wellness and relaxed outdoor living and wish to escape the pressures of city living. It carries a cosmopolitan atmosphere, with state-of-the-art amenities, exhilarating sports activities and a choice of three airport connections close by. The prestigious Sotogrande International school completes the picture making Sotogrande a smart choice for your next family home.
What are the nearest schools to Sotogrande and how good are they?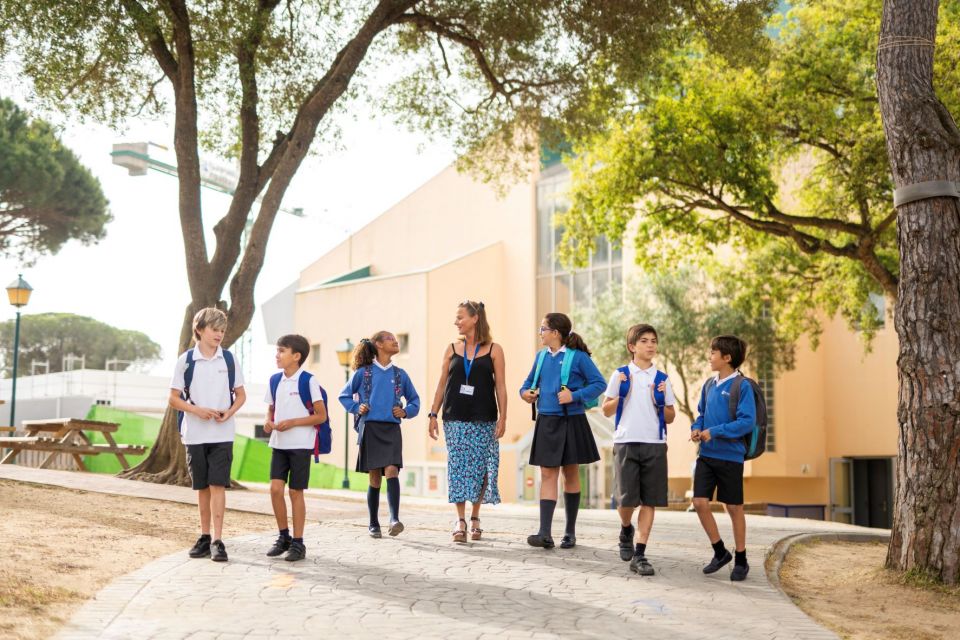 The Sotogrande International School (SIS) is one of the leading international educational institutions in Spain, known for academic excellence and experiential learning. The school follows the English language Baccalaureate curriculum, considered preferable to GCSE's, with enrolments from 18 months to 18 years of age.
More than 1000 children attend from over 45 countries, benefiting from a passionate and welcoming learning environment, receiving a truly international education with intercultural understanding. Surrounded by trees, lessons often take place outside, making the most of the beautiful weather and surroundings. Headmaster James Kearney says, "When you step onto our campus, you know you are somewhere special: a spirit of learning, community, fun and energy permeates the air."
Importantly, the school offers a wide range of extra-curricular activities, clubs, and summer camps for all ages.
If you'd like your children to fully immerse in Spanish culture and quickly get to grips with the language, there are two excellent private schools in the vicinity. Colegio San Jose, located in Estepona offers the International Baccalaureate curriculum and provides a bus service to and from Sotogrande. Another great option is Colegio Los Pinos located in Algeciras which is also easily accessible for residents of Sotogrande.
Is Sotogrande a safe place to live?
The health and safety infrastructure in the region is excellent, providing peace of mind that your family will be taken care of in any circumstance.
Security in Sotogrande
There is a preventative security presence in Sotogrande which has successfully kept crime rates very low in what is already a very safe area.  Access to urbanisations are always gated and often guarded and most streets are monitored by CCTV.  Streets are well lit and perfectly manicured which is a welcome relief for parents who are used to a more urban setting. Sotogrande an extremely comfortable and secure place for all members of the family to enjoy.
Healthcare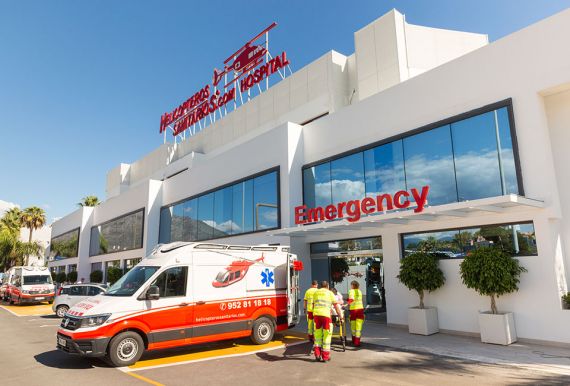 The national health system in Spain is excellent and in Sotogrande this is complemented by a wide range of private health services. For primary care, there are a number of health centres, clinics and pharmacies dotted around the commercial areas. For emergency medical care there is a choice of public and private hospitals, all accessible within a 30-minute radius including a 24h public health care centre with doctor on duty only 10 minutes away.
The Helicopteros Sanitarios service is a private health scheme offering a multi-language emergency assistance service including home visits and ambulance transfers if required.
The local community of Sotogrande
One of the joys of Sotogrande is that the local community and neighbouring areas live and work harmoniously together side by side. People are helpful, friendly and welcoming, irrespective of nationality and there is a great sense of community spirit.
What activities are there in and around Sotogrande?
Sotogrande might be one of the most prestigious residential developments in Europe, but it also happens to be one of the most family-friendly areas on the Costa del Sol. Finding things to do for children in Sotogrande is easy, the challenge will be choosing what to do first!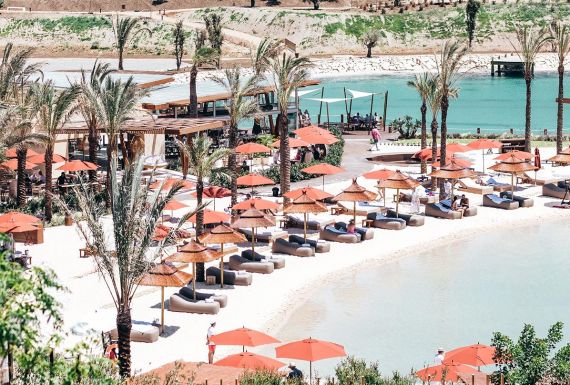 Your first port of call for a truly unique and fun day out for the whole family during the warmer months is the spectacular lagoon and water sports oasis in La Reserva, called 'The Beach'. The first of its kind in Europe, it features a man-made sand bottom lagoon, designed to be reminiscent of the Caribbean with golden, sandy shores leading to a 3000m2 cobalt blue beach style pool.
Rent a gazebo for the day and take advantage of the poolside waiter service as the children expend some energy trying out kayaks, pedalos and electric stand-up paddle boards in the 17,000m2 water sport lagoon, set in the natural valley of the Sotogrande hillside. For younger children there is the supervised La Reserva Kids Club with a variety of activities, arts and crafts, and games; a great place to meet new friends.
As well as a top-notch restaurant and outdoor bar, there is a family snack bar and ice cream truck.
Picture credit @lareservaclubsotogrande
The wonderful animal rescue zoo at Castellar is a short 15-minute drive from Sotogrande where you can see and interact with a multitude of wild animals, including baby tigers, a 30-year-old honey bear, snakes, and birds of prey. A must-visit family day out.
Little Africa Animal Reserve
Located in Alcornales natural park, this reserve is a refuge for birds and other animals to live in semi-freedom. The park also offers adventure and leisure activities for the whole family.
Sotogrande Music Academy offers children a range of summer camps with activities such as learning piano, song writing and recording music. Helping your children to meet new friends, develop talents and social skills
Life Skills Programme at Sotogrande Camp
A huge range of learning opportunities through dynamic games and group activities, including First Aid, orienteering, cooking, mindfulness, and creative activities.
Andalucía is of course famous for its beautiful horses; Sotograndes International School's riding camp takes place at the Santa Maria Polo Club and offers youngsters the opportunity to hone their saddle skills, take care of the horses and best of all, explore riding local wildlife trails and beaches.

The Octogono Tennis Club is home to Soto Tennis Academy for aspiring professional tennis players. Summer camps are also offered which is a great opportunity for children to hone their skills whilst making new friends.
Aspiring young golfers can benefit from top quality coaching at the junior golf academies on some of the world's best golf courses. The municipal club La Cañada has an excellent golf academy and is the home club of Alvaro Quiros, a Guadiaro native and Spanish professional golfer once ranked 22 in the World Golf rankings.
The Sierra Nevada ski resort is only a 3 hour drive away and is open from around November until (with good snow) Easter.  You can have family weekends away and the children can learn to ski in the excellent kids facilities.
The San Roque Rugby Club is an excellent opportunity to mingle with other families and Rugby aficionados.  There are classes for boys and girls from 6 years old upwards.  Rugby is still quite an unknown sport in Spain and this club is doing a great job in creating a Rugby community in the area.
A fun game of strategy game perfect for children over age 14, there is also an area dedicated to younger children 'paintball kids'.
15 minutes from Sotogrande in Algeciras is a fantastic water park with a range of adrenaline-inducing water slides, a children's pool, wave pool and plenty of sunbeds to relax and enjoy the sunshine.
The Odeon cinema in near-by Los Barrios shows a variety of main stream Hollywood and Spanish films weekly.  A choice is shown in "version original" with Spanish subtitles or otherwise they are dubbed into Spanish.  There is also a cinema in Gibraltar where all movies are shown in English.
The esteemed Atletico Madrid Foundation oversees the youth football camp, held in professional facilities with training programs on the beach.
The water sports options in Sotogrande are unlimited. Families can enjoy sailing, canoeing, watersking, jet skis, open sea fishing and paddle boarding to their hearts content.
Visiting Tarifa and the Costa de la Luz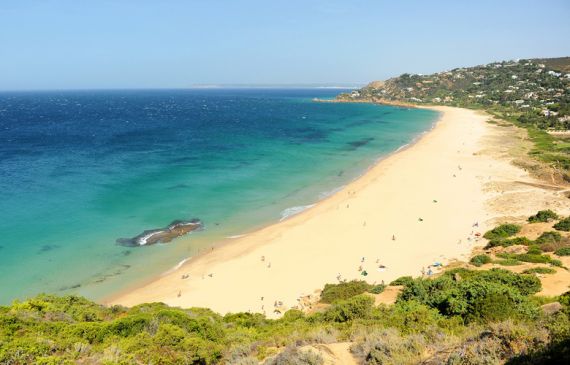 The contrasting beach town of Tarifa just 40 mins from Sotogrande is the start of the Costa de la Luz heading west and offers endless stretches of pristine white sands, laid-back beach bars and an old town within castle walls. Visitors come from all over Spain to take advantage of the Atlantic winds to practice kite surfing and enjoy days out whale and dolphin watching.
Sotogrande marina and local beaches provide a multitude of water sports for all ages and abilities, including sailing, jet ski, water ski and scuba diving.
For more ideas on what to do with your family in Sotogrande, check out our Leisure and Lifestyle Guide.