La Reserva de Sotogrande
Guide by James Stewart
La Reserva de Sotogrande – A Lifestyle Destination for a New Generation
Step into a one-of-a-kind Andalusian paradise where the easy-going elite come to live and play. Stretching out over more than 600 hectares of unspoilt nature, La Reserva is the latest and most extraordinary chapter in the history of the Sotogrande residential resort.
As the latest area of Sotogrande to be developed, La Reserva is maturing into a beautiful showcase of contemporary architecture tastefully blended with luxury Andalucian mansions. The location allows for the majority of the properties to have sea views. From the highest point in the neighbourhood, it certainly offers the best views in Sotogrande. As plot sizes are generally larger, this results in lower density construction, giving the sensation of space, privacy and freedom.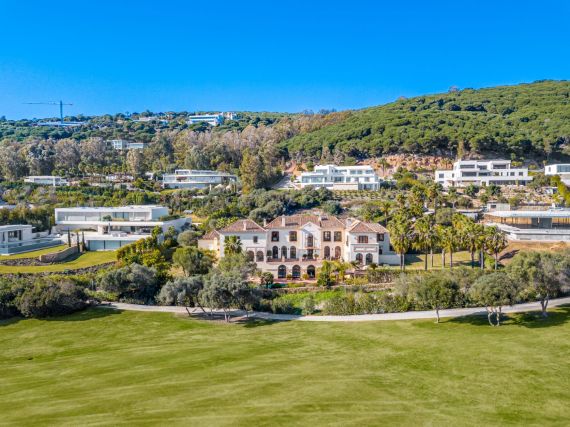 Ultra exclusive gated communities such as El Mirador, The Seven, The Fifteen and soon to start construction Lagoon Villas are bringing new families to Sotogrande who are lucky enough to have found this unmatched gem on the Mediterranean coast.
 La Reserva is the northern section of the Sotogrande estate. The two access points are on the A-2100 road which runs from the A-7 motorway turnoff through Sotogrande into the countryside beyond. This makes road access very easy to the neighbouring villages, Gibraltar, Marbella and Malaga airport which is exactly 1 hour drive away.
Neighbourhood characteristics in La Reserva of Sotogrande
Wide open skies over a canopy of lush green woodland, large private plots enveloped by nature, perfectly manicured golf greens, panoramic sea views, and the beautiful Andalucian Cortijo-style La Reserva Clubhouse at its heart make this a destination that must be experienced to be believed.
As one of the newer neighbourhoods in the area, streets are well designed and pristinely maintained. Properties are contemporary in design and features, but seamlessly incorporate the beauty of outdoor living within their boundaries. It's a location to appreciate native wildflowers, oaks, fruit and olive trees with the only disturbance coming from the sound of birds.
Local conveniences in La Reserva of Sotogrande
The jewel in the crown is "The Beach" with Europe's only sand bottom swimming lagoon with golden sand beach. It is a water sports paradise with a dedicated sports lake to enjoy a range of aquatic activities as well as a swimming pool for adults, children´s pool and fabulous food and beverage options. This really is an elegant family friendly paradise where you will want to spend many a day in the water followed by an evening under the stars in the restaurant enjoying one of their celebrated themed nights.
The Beach is part of La Reserva Club which includes the golf club and tennis centre which can be enjoyed by members and non-members alike.  The thriving golf course is already a local favourite. Designed by Cabell B Robinson, the 18-hole championship course is a must-play for any golfer visiting Southern Spain and is ranked in Spain´s top ten courses.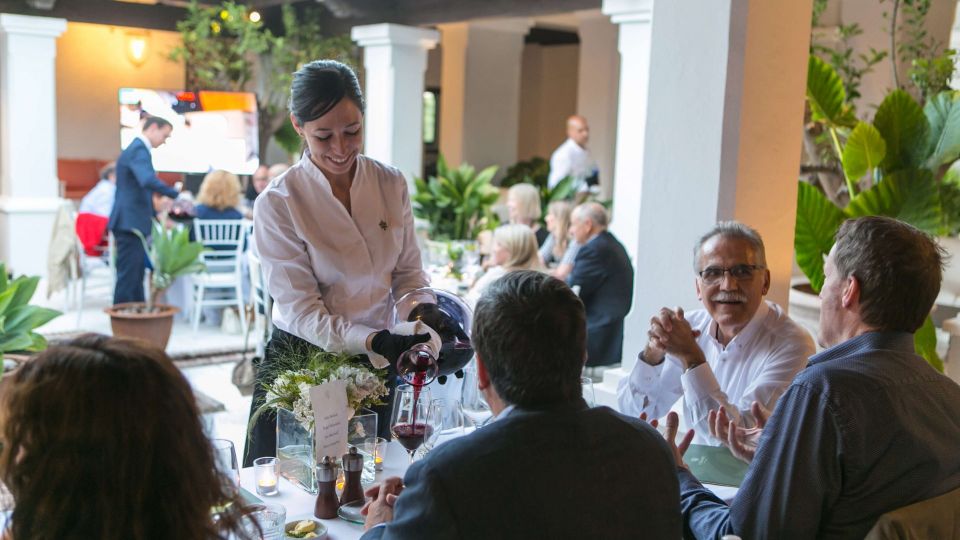 Serviced by the recently renovated clubhouse, golfers at La Reserva Club can finish play by taking their place among the lively ambience and culinary delights of the Club's destination L'Olive bar and restaurant. Delight in fine Andalusian dining with a contemporary European twist.
This is the perfect spot to sit outside in the summertime and enjoy a relaxed meal 'al fresco'. Guests can also listen to live music on Friday and Saturday evenings and relish the sound of Spanish guitars floating away on a Mediterranean breeze.
The tennis club offers padel tennis and excellent conditioned clay courts which are open to Sotogrande residents.
Panorama in La Reserva, Sotogrande
Views differ according to location but can include the Rock of Gibraltar in the West to Marbella in the East and as far as the eye can see over to the hazy mountain ranges of North Africa. Certainly wherever you are here the views will be a treat.
Another view to behold is the common sightings of majestic birds of prey soaring high above La Reserva.
What's it like living in La Reserva de Sotogrande
Some of Sotogrande´s newest and most stunning properties are found in La Reserva. The proximity to Sotogrande International School means children can cycle there with friends.
Property in La Reserva de Sotogrande
A private community with 6 exquisite villas which have been created to make the most of unspoilt views across the golf course, down to the sea. Pavilion style properties with clean, contemporary lines, an abundance of natural light, floor to ceiling windows, infinity pools and extensive outdoor living spaces.
The Seven
Seven  world-renowned architects were selected to create not only homes, but works of art. Spacious and engaging, they represent the finest in contemporary, international architecture. Extraordinary rooms, terraces, gardens and pools overlooking the Mediterranean that are guaranteed to bring homeowners a lifetime of pleasure. ten thousand square metre plots set in a privately gated enclave landscaped by Jean Mus the world-renowned landscape artist.
The Fifteen
Sitting just below The Seven, these fifteen plots enjoy fabulous views and construction has already started by private buyers.
Lagoon Villas
The next project to start construction in La Reserva are the Lagoon Villas. A total of 41 villas on plots ranging from 1,300m2 to 3,700 m2 that will look towards the Reserva Club lake and beach.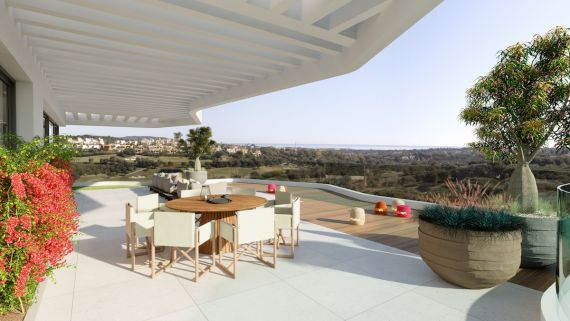 Contemporary luxury apartments and penthouses, situated within 18 hectares of lush green parkland and cork forest, on the edge of La Reserva. These stunning homes are super spacious, boasting spectacular open plan living areas. Phase I which is due for completion in summer 2023 is sold out with Phase II now on sale. Once Phase III is finished, there will be a Village Centre with mini-market, Spa, gym and cafés.
A gated community of 36 contemporary style townhouses frontline to La Cañada golf course and many with sea views. Designed by one of Spain´s renowned architects Rafael de La-Hoz, this complex was finished early 2022 and have 3,4 or 5 bedroom townhouses. They share fabulous communal facilities including an outdoor swimming pool, padel tennis court, large communal gymnasium and concierge.
Completed in summer 2022, there are 102 apartments spread over 15 blocks within a gated community. Vehicles immediately enter into the underground parking at the entrance creating a blissful pedestrianised community with a central communal pool and padel tennis courts.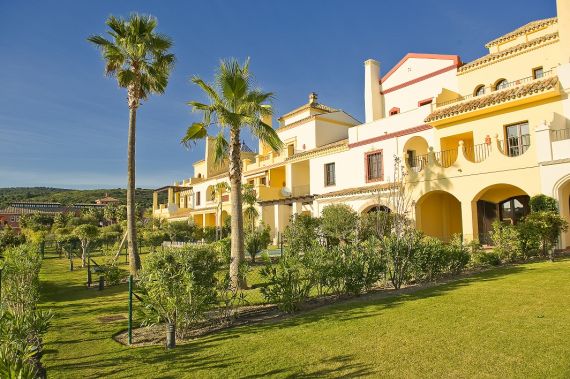 This was the first development to complete in La Reserva and is walking distance from La Reserva Clubhouse. Properties range from 2 bedroom townhouses to 4 bedroom villas with private pools. The concept is a Mediterranean village with traditional Andaluz designed houses painted in pale pastels. It is a very pretty complex with concierge service and communal pool.
The luxury sector of the property market in 2022 has been exceptionally buoyant. New villas in La Reserva's own development 'El Mirador de Sotogrande' sold for between €8m and €14m. Prior to that the record sale price for property in Sotogrande stood at €7m for 10 years. There are villas now on the market for up to €21m.