Sotogrande: Sport and Nature
By James Stewart, 17 Apr 2020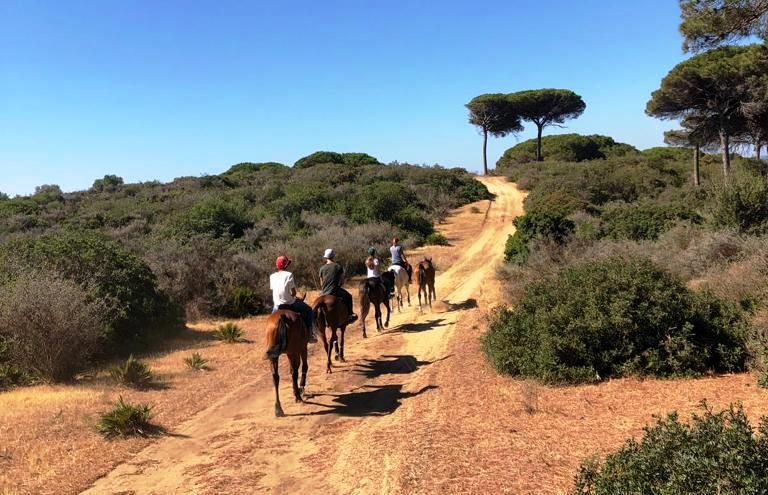 As we all stay at home to protect our health services and save lives we naturally have more time than ever to reflect on what is going on around us. From my terrace overlooking the Guadiaro River, and with a glance to the left the bird sanctuary next to the beach, the Mediterranean Sea and the Rock of Gibraltar, I realize that I am surrounded by amazing natural beauty Indeed, as I drove to the shops this morning I deliberately took the slightly longer route which took me by the Guadalquitón cork forest which has several kilometers of beach front and is environmentally protected. It is so uplifting to see space and natural beauty at this sad and terrible time for all of us. A stroll along this wonderfully serene beach, which is a total contrast to what you will find only 20 kms away towards Marbella – it is peace and tranquility personified. The cork forest behind is a bird watcher's paradise and Sotogrande is also a popular place to watch the bird migration from Europe to Africa and vice versa in autumn and autumn.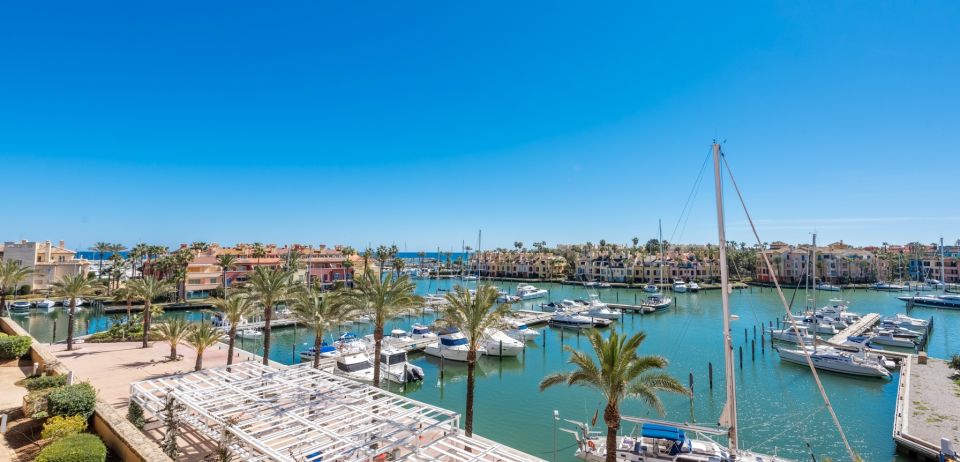 Natural beauty is exactly what Sotogrande offers along with multiple sports with outstanding facilities. We are all itching to get going again and long to be out there competing at whatever sport most attracts us or just hop on a bicycle. Sotogrande is a paradise for sport and without doubt has no peer as THE sports resort of Europe. When Sotogrande started in the early sixties, the first thing the owners did was hire one of the USA and the world's best known golf designers, Robert Trent Jones Snr, to build what is now Royal Sotogrande Golf Club which has always been ranked among Spain's top half dozen courses. Bang opposite and right on the beach by the legendary El Cucuruchuo beach club (now El Trocadero) the first polo field was built and this sport too has always attracted the best players in the world for Sotogrande's August polo season. Curiously enough this iconic polo field was used by the Scottish team for training during the 1982 football World Cup in Spain.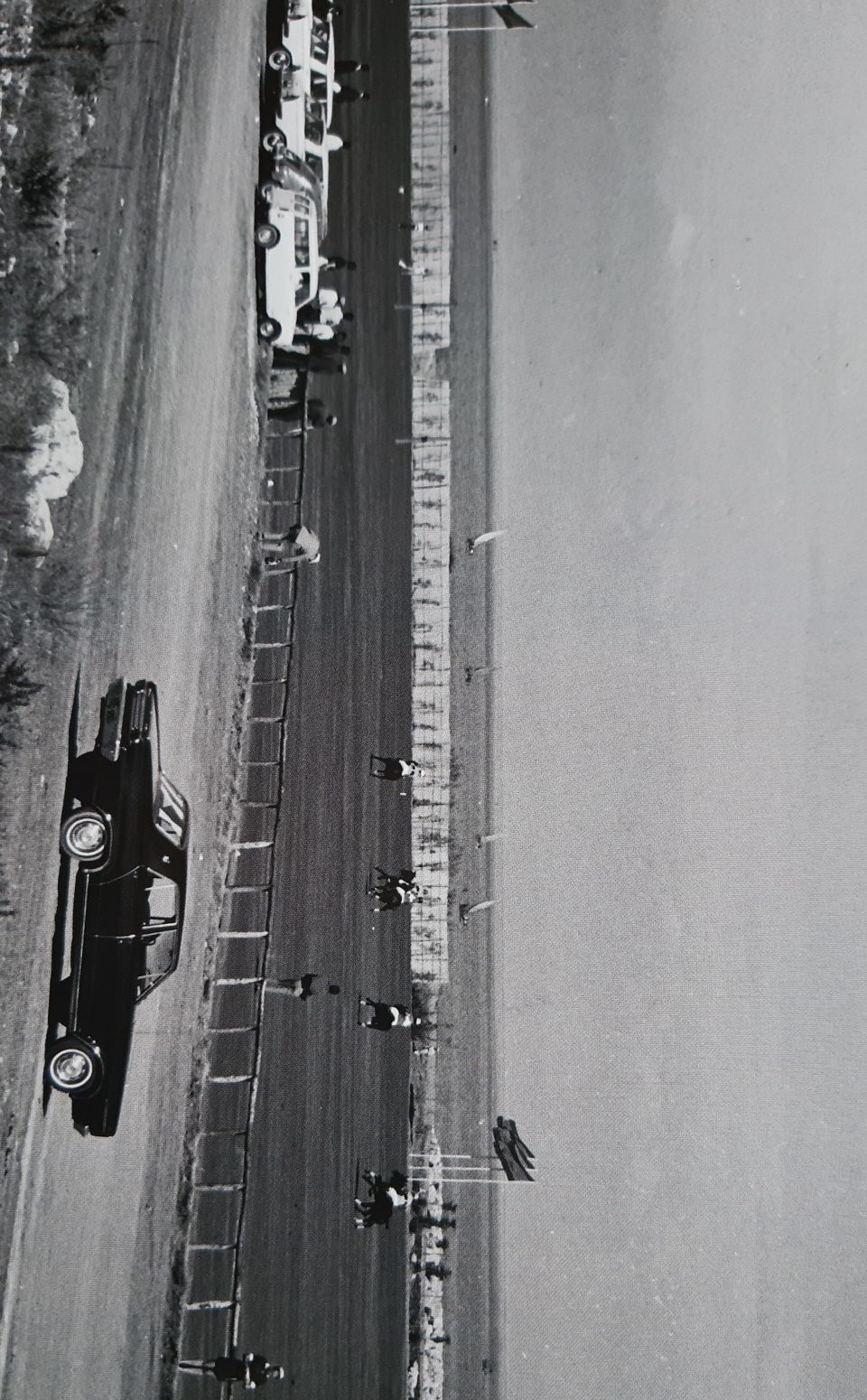 Ten years on, a new golf course, again designed by Trent Jones, was constructed in order to attract buyers to what is now known as Sotogrande Alto. This course was then bought ten years on from then by Jaime Ortiz-Patiño, from the Bolivian tin mining family, creating Valderrama Golf Club which in 1997 became the first golf course to celebrate the Ryder Cup outside the British Isles or the USA. Almost every year since 1988, Real Valderrama G.C. has hosted an important event which has given television viewers around the world a wonderful opportunity to see images of this now world famous golf course as well as views over spectacular Sotogrande. La Reserva Golf Club, recently upgraded, is also in Spain's top ten, and a magnificent course, while Club de Golf Almenara completes the quartet and is also be remodeled while the hotel of the same name is being converted into a 5 star luxury destination by Sofitel SO/. Special mention must be made of Club de Golf La Cañada which was created by the local community, originally with the financial assistance of the aforementioned Jaime Ortiz-Patiño. This extraordinary club and eighteen hole course has a golfing school which provides a unique opportunity for local residents' children to take up the game and progress quickly to very high standards indeed. Sotogrande's local village, Guadiaro, has the highest number of professional golfers per capita of anywhere in the world and Alvaro Quiros, who reached number 21 in the world, came through La Cañada's system. The golf course has more rounds of golf played on it than any other course in Spain but it still maintained in really good condition.

In 1997, the Hobie Cat World Championship was held in Sotogrande waters and world championship sailing events returned to Sotogrande in 2018 and were widely acclaimed. Tennis is also widely practiced in three centres and the Soto Tennis Academy based at the Octogono Tennis and Padel centre is one of the best in Europe bringing on girls and boys as they strive to make it onto the LPA Tour. Padel, the world's fastest growing sport, is also very popular and each tennis centre has many padel courts. Padel is an easy game to pick up and most enjoyable at all levels of standard and ability as well as being a sport which is socially great fun.


Aside from polo, Sotogrande has always had its own stables and equestrian center and just outside Sotogrande, Dos Lunas, has terrific new facilities which allow it to hold top class showjumping and dressage events. If you enjoy more casual riding Sotogrande's surrounding countryside is perfect so we return to where we started in talking about the natural beauty that so encompasses this special place.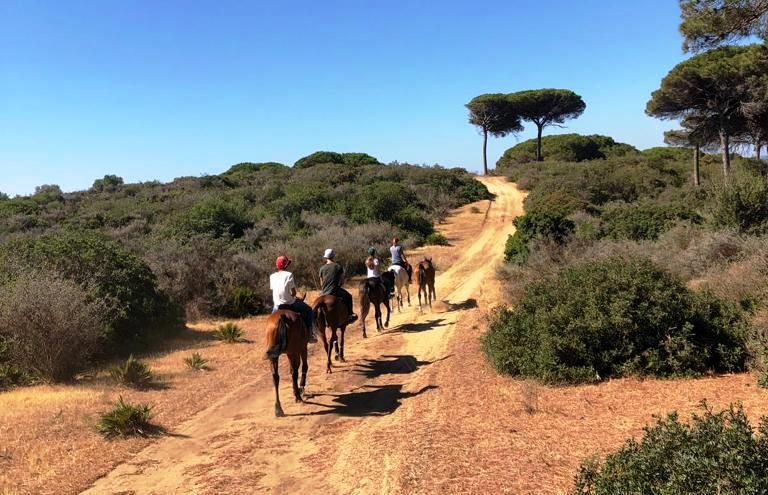 All the sports and facilities described above are no more than ten minutes' drive one from another which has to be unique. And if you want you can throw in football and rugby which also have local clubs in which children can start playing these sports from five years old. We are so lucky and just at this time we are appreciating ever more just what we are missing. What a dream destination this is for families, best described just as – Sotogrande: Sport and Nature.