Discovering Sotogrande Apartments: 6 Ideal Choices for Every Lifestyle
By James Stewart, 01 Jun 2023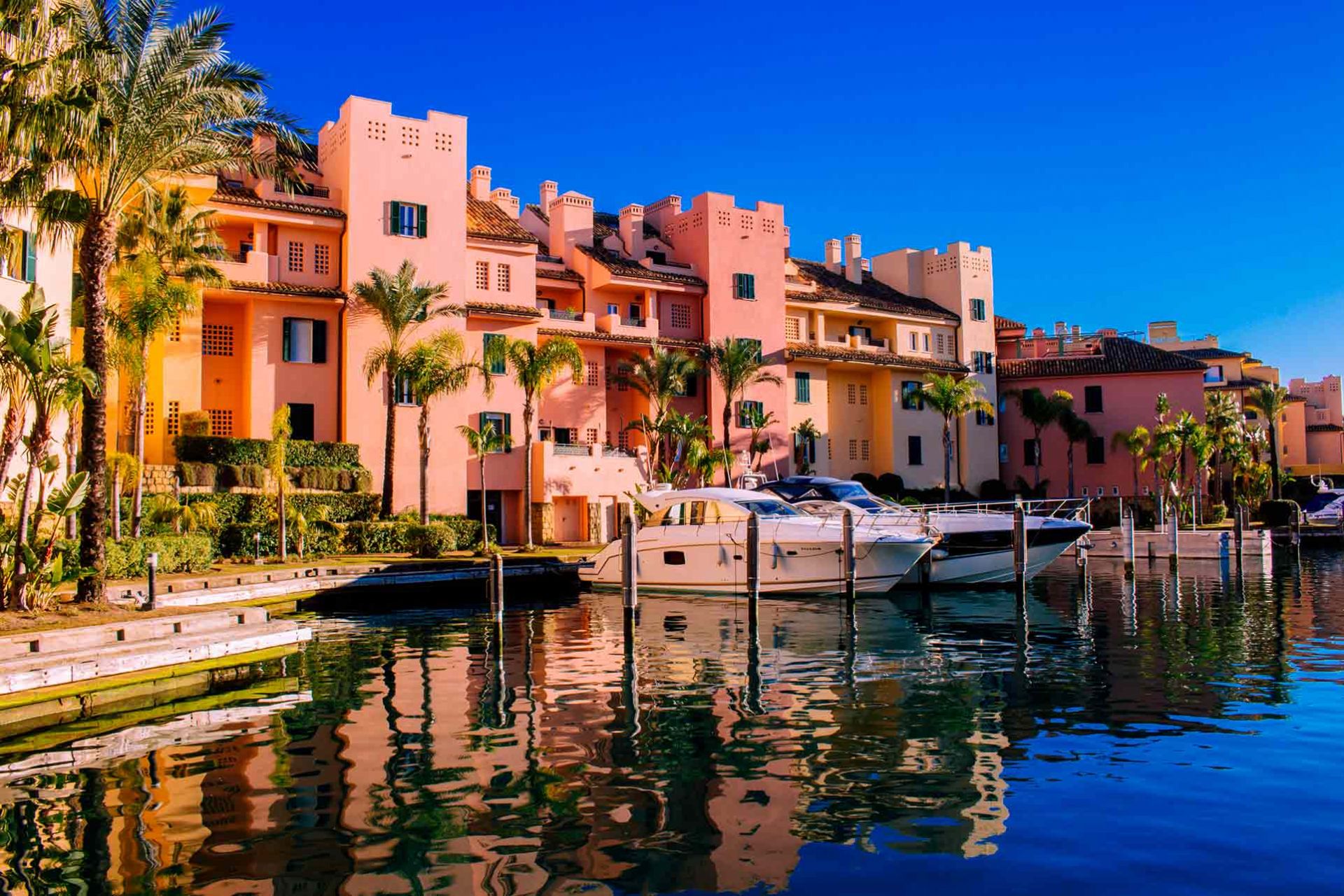 Low Density Sotogrande
Sotogrande has deservedly gained its reputation as a spacious, natural, sporting and family destination thanks to a low density planning programme which was set out sixty years ago. The apartments we will explore below were phased in gradually, providing different ways of life through what has now become multiple choices.
It All Began with the Tennis Apartments
These days Sotogrande is spoilt for choice for tennis courts with Sotogrande Racquet Centre, El Octogono Tennis Club and La Reserva in full swing. However, the first tennis courts were part of Sotogrande Tennis Hotel, one of the centres of Sotogrande social life in the 1970s and 1980s. In the early days the Tennis Hotel ( now El Encinar) was in a quiet location compared to its modern proximity to the motorway and directly adjacent to it, Sotogrande first apartments were built for holiday use. They are dated, inclined to be a convenient cheaper solution for year round residents and seldom come up for sale.
The Beginning of Golf Apartments
The first ten years of Sotogrande's development were dedicated to Sotogrande Costa – that is to say all the land to the south of the main road which divides the estate. The 1975 the golf course that became Valderrama was opened with apartments built immediately adjacent to it. Casas Cortijo is a really well thought out development designed by an American architect and actually gives the impression of a large Andalucian cortijo with a central courtyard and smaller ones surrounded by apartments off it: there is a large pool and two padel tennis courts. Golfers bought and it became popular with Spanish families who wanted a lock up and go facility rather than a villa.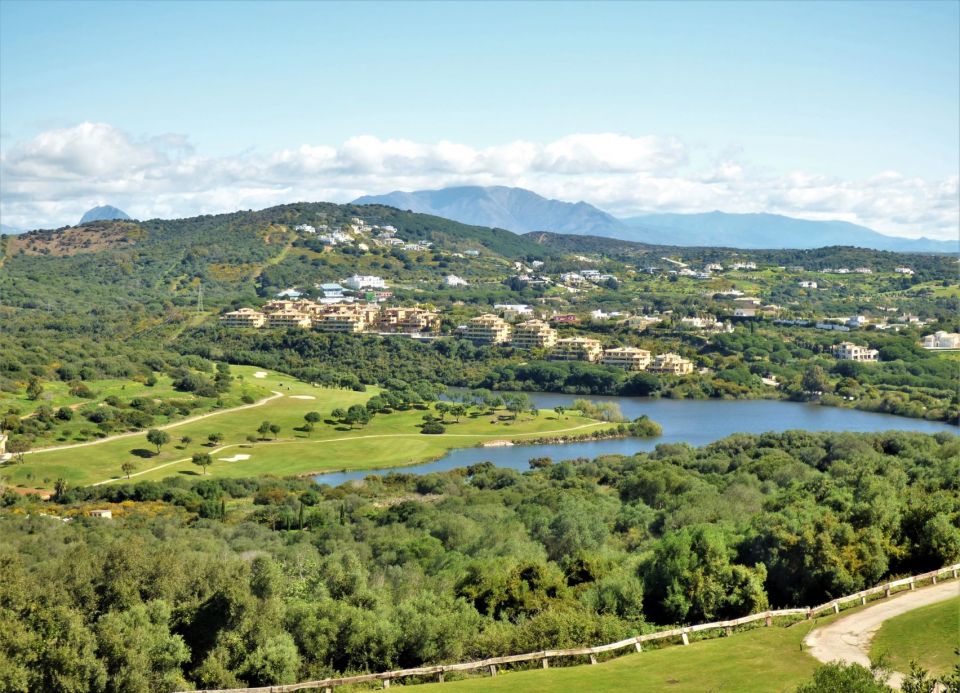 The Quieter Inland Lifestyle
The success of Casas Cortijo prompted the construction twenty years later of Valgrande and La Hacienda de Valderrama. Valgrande was the first development to provide larger apartments with big terraces at a considerably higher price point. Quiet with a small spa, attractive gardens, good security and an efficient concierge service, Valgrande has always attracted retired couples whose grandchildren like to use the three big swimming pools in the summer but whose principle wish is to live in a quiet friendly environment. Always popular, Valgrande is attracting more buyers than ever. La Hacienda de Valderrama has a similar concept, a higher specification and nestled next to Valderrama, it has always been popular with Club members.
Beach Life
Just as there was a movement inland, another move came across the River Guadiaro in the mid-1970s with a new bridge near the river mouth to Puerto Sotogrande. Now there were apartments right on the beach or overlooking the river with fabulous views to Gibraltar and beyond. The shabby chic Octogono Beach Club is always a favourite with traditional Spaniards, the highly rated Gigi's chiringuito (voted best on the Costa del Sol in 2021) is next to the last and best block of apartments (Block 10) and Las Brisas is another great spot to enjoy fresh fish and tinto de verano. These apartments are ever popular and constantly being bought and modernized.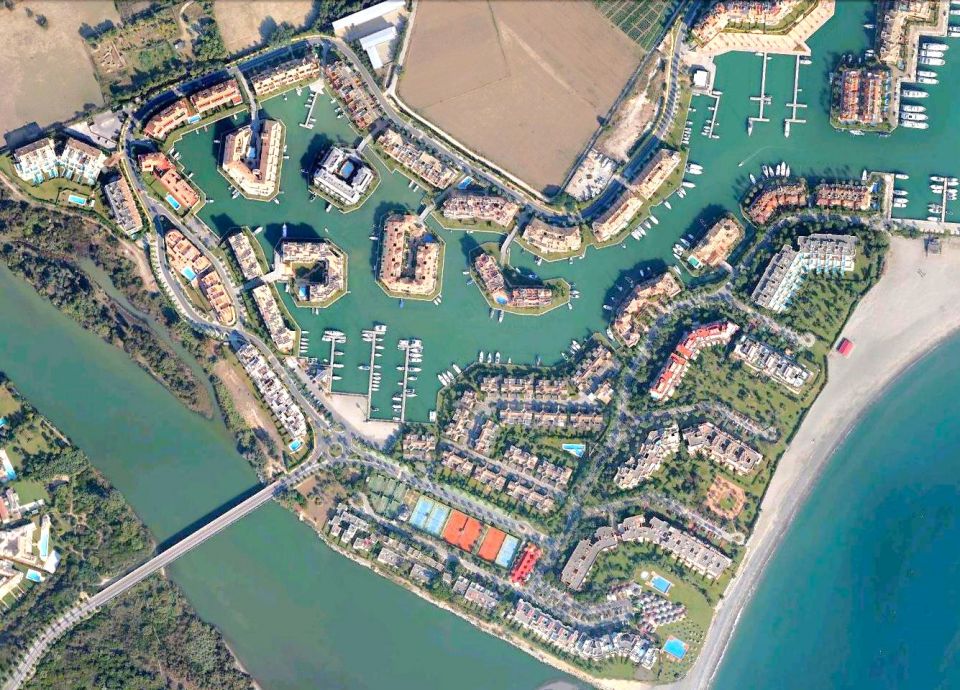 Boats, Restaurants and Shops – Sotogrande Marina, The Heart of Sotogrande
From 1989 to 2010 something very special was created with the marina, waterways and apartments that were built in Sotogrande Marina. Surely the prettiest marina in the Mediterranean, this is where it happens. The famous Ké Bar is an institution and meeting place for all ages in Sotogrande. The apartments have wonderful views over the water and to the sea where you can see sailing boats racing in world-ranked regattas and wind and kite surfers enjoying perfect conditions for their sport. Below the Ribera de Marlin apartments, there are new restaurants and shops which have sprung up over the last five years in a pedestrian only area which buzzes year round.
Luxury Open Plan Apartments in Fabulous La Reserva
With the benefit of seeing everything that had come before, the original Sotogrande developers, now working through their last area of development in La Reserva, have created some truly spectacular apartments called Village Verde with the highest specification to date. Although inland again, these apartments have embraced open plan living and with their wrap around terraces most have great sea views. Spacious underground parking, superb landscaping, swimming pools (including a smaller one for children with a sandy bottom) and a children's play area make these apartments the perfect modern family destination in Sotogrande. Now building the second phase, Village Verde is proving very popular with new buyers.
Something for Everyone
So there is an apartment for every lifestyle in Sotogrande. Take your pick: if you are older or younger wanting traditional or open plan, preferring sea, golf or just natural surrounds – Sotogrande has it all.