The Evolution of Sotogrande: A Journey to Luxury Real Estate Excellence
By James Stewart, 06 Jul 2023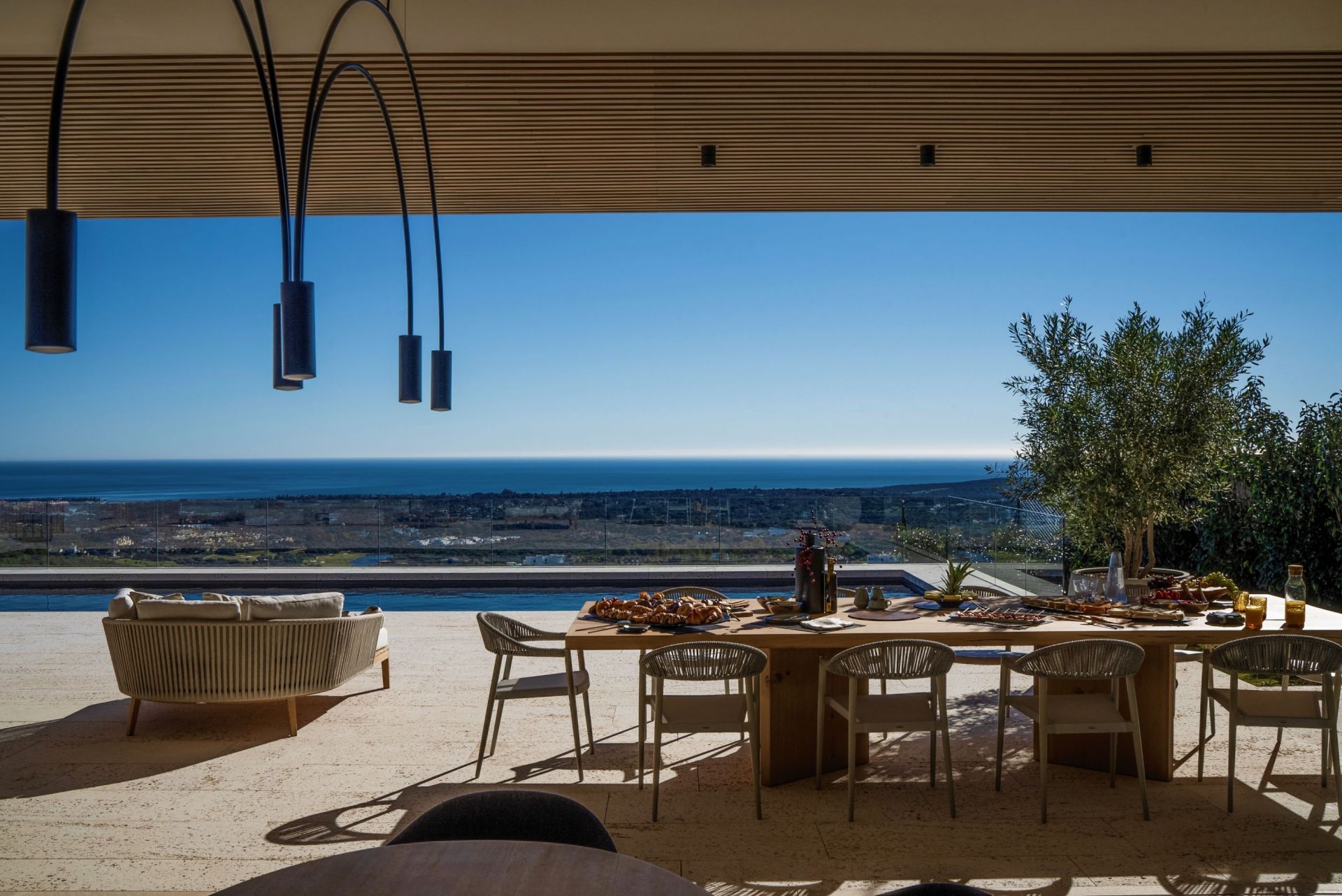 The Definition of Luxury
Luxury is defined as 'a state of great comfort or elegance, especially when involving great expense'. I think we can safely say that Sotogrande's top properties, whether they be villas or apartments, now fall within this definition but curiously it has been a rather long journey.
The Early Days in Sotogrande Costa
When Joe McMicking, the Sotogrande founder, punched his first wide avenue down from the narrow main coast road to the sea in 1963, he was clearly creating something truly special.
However, special isn't necessarily synonymous with luxury and we are becoming increasingly familiar sixty years later with what the first houses or villas in Sotogrande represented and it was hardly luxury.
Becoming familiar because we are seeing some of these original Sotogrande Costa houses being bought because they are in the best locations – particularly for example front line to Real Sotogrande golf course – but then demolished because they haven't aged well.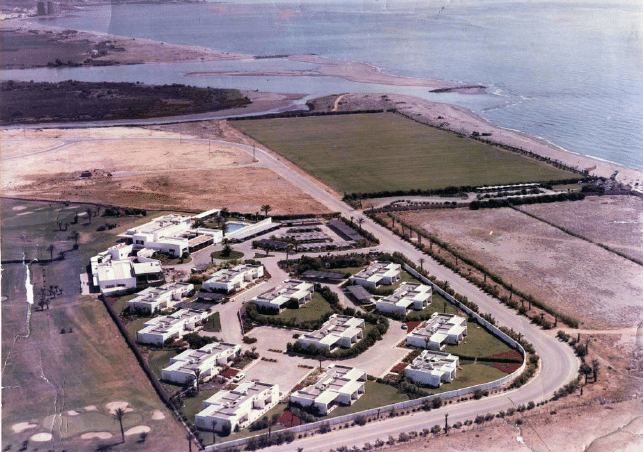 Some of the early designs have endured the passing of time – the houses of the famous Madrid architect, Luis Gutierrez Soto, and other Ibicenco designs even look contemporary – but in no way could they fall into our luxury definition. And certainly not for staff who had to live in tiny rooms almost akin to a prison cell and were expected to serve large families in the summer from kitchens where you couldn't even swing a cat. Heating and air-conditioning where almost non-existent so certainly no 'great comfort' there either.
Sotogrande Expands to Sotogrande Alto and Across the River
Through the 70s and 80s Sotogrande's expansion was gradual but luxury still took a back seat. The Casas Cortijo apartments next to what is now Valderrama golf course were very sensibly and practically laid out but were really nothing more that summer holiday apartments or small retirement homes. Likewise across the river in the Puerto Sotogrande town houses on the river and later at the end of the nineteen nineties were as pretty a location as anybody could want to live in but they were very much functional rather than luxurious.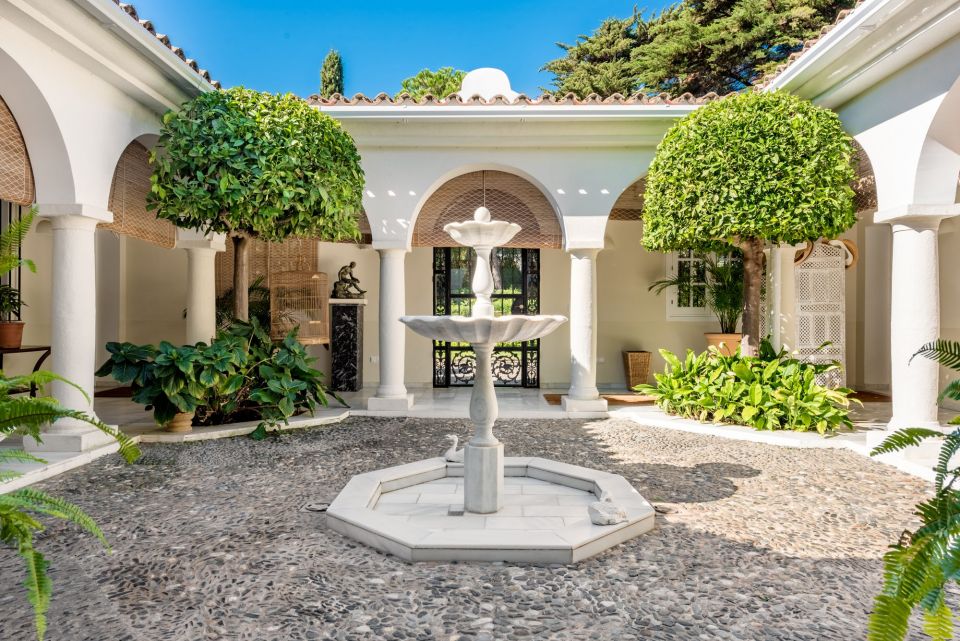 With a New Century, Luxury Emerges
Hacienda de Valderrama were the first apartments which gave the sensation of real modern comfort and sold for record prices – Valgrande ran them close but perhaps lacked a certain wow factor in their interiors. Hacienda has good sized Boffi kitchens with top of the range appliances, superb carpentry finishes, underfloor heating, air-conditioning and bathrooms you would be quite happy to spend time in.
It took a long time, however, for these standards to appear again, mainly because of adverse market conditions after the 2008 financial crisis, but they have now manifested themselves in Village Verde in La Reserva which is being handed over to buyers next month. When you walk in, you feel quality, comfort and excellence in these high specification apartments which are achieving the high prices they deserve.
But is with the best top end priced villas that we are now seeing properties which fits our luxury description in its entirety. Space, light, wonderful finishes, indoor swimming pools with facilities to match he best spas, superbly finished dressing rooms with state of the art fitted cupboards, wonderful almost live-in kitchens, indoor cinemas, acclimatized wine cellars and almost every other facility you can think of that creates supreme comfort.
I often write of Sotogrande based ARK architecs in these pieces but they have raised the bar to heady heights with their standards of architecture, design and construction and interior furnishing. But they build for visionary developers who so firmly believe in the future of Sotogrande as a complete family and sporting destination for which luxury is a very necessary component.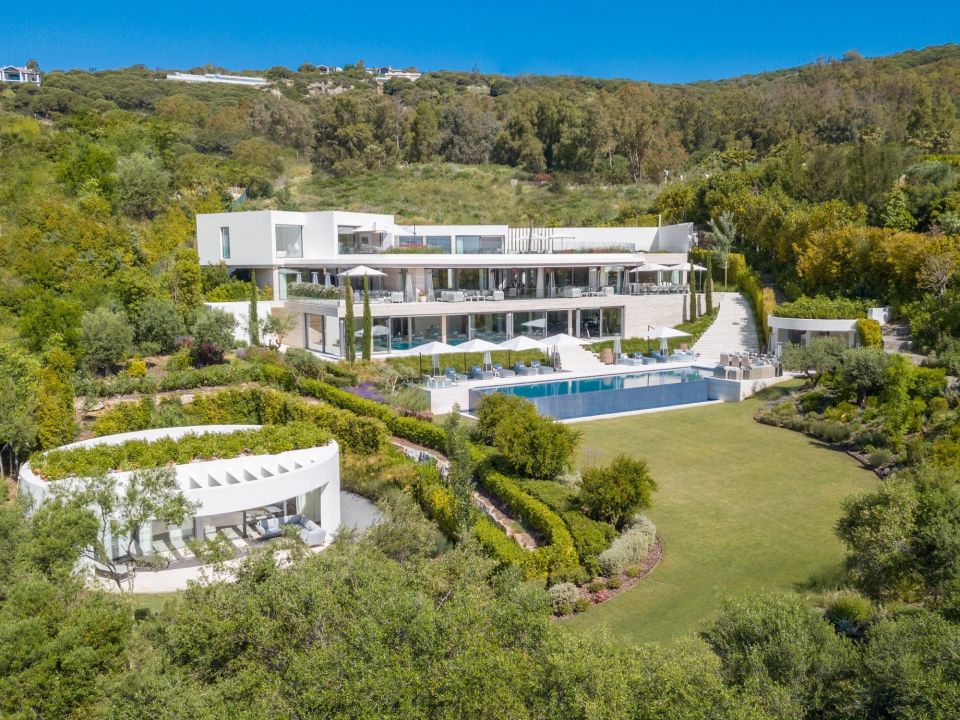 Houses have sold up to the €14m mark in El Mirador de La Reserva and now we head towards achieving sales at higher levels between €16.5m and €22m and I am sure we will get there.
Luxury is now a real part of Sotogrande real estate as we strive towards unparalleled excellence in this unique destination.