Life in Andalucia beyond the Costas
By James Stewart, 11 Dec 2018
After working for eleven years in the tropical rain forests of Brazil, Ecuador, Borneo and The Philippines, I started my working life in Spain in 1982 managing a 2000 hectare cork forest in the Costa del Sol municipality of Casares. Aside from its cork forests, this magnificent hunting estate, Monte del Duque, has abundant wild life and beautiful natural surrounds with plentiful streams and springs. Managing the estate and getting to know the world of cork instantly enabled me to travel extensively through the countryside of Sothern Andalucia, particularly the provinces of Málaga and Cádiz. While we had the facilities to boil the cork, and employed the expertise to grade it and export the best quality, we also needed to sell locally and I got to know buyers and other cork forest owners in the area as a consequence. Some of my early contacts were in the white village of Gaucin which was clearly visible from the house on the estate where I lived as I looked across the Río Genal valley.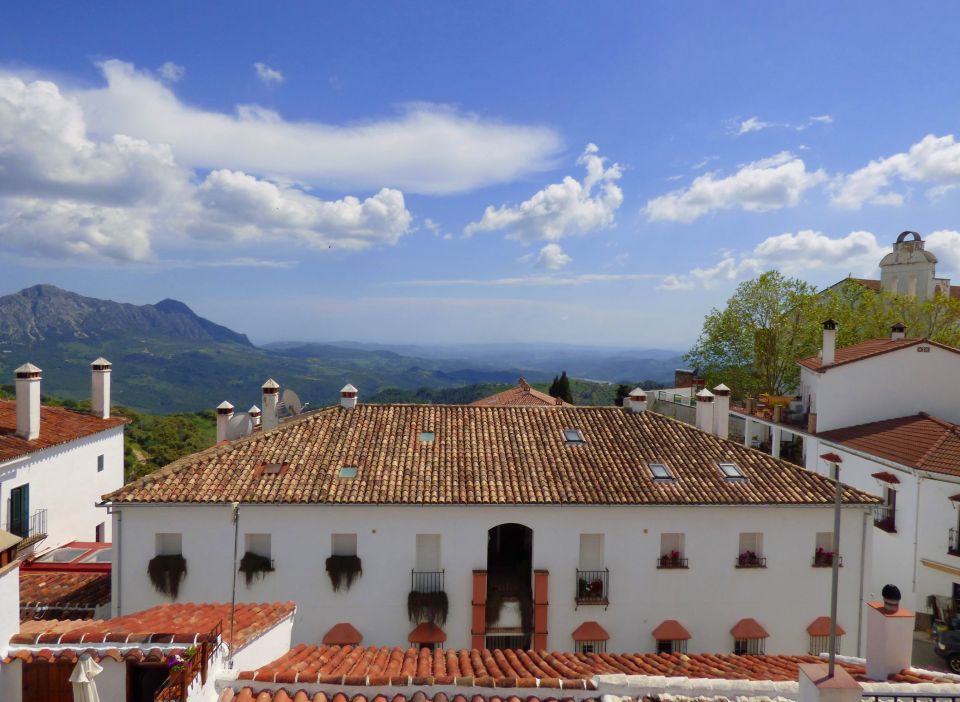 The drive from Casares to Gaucín was tortuous in those days as the road was not only a dirt road but one with endless potholes and dangerous corners. Nonetheless, it was a spectacular drive with wonderful views and Gaucin was just starting to become attractive to foreigners looking for a new, cheap and adventurous life in undeveloped Andalucía. Don't forget this was long before books like A Year in Provence and Driving over Lemons made such a lifestyle fashionable and villages like Gaucin were hardly equipped for modern day living – there was still a central telephone exchange and communication required endless patience which is, of course, part of the DNA of the Andalucia.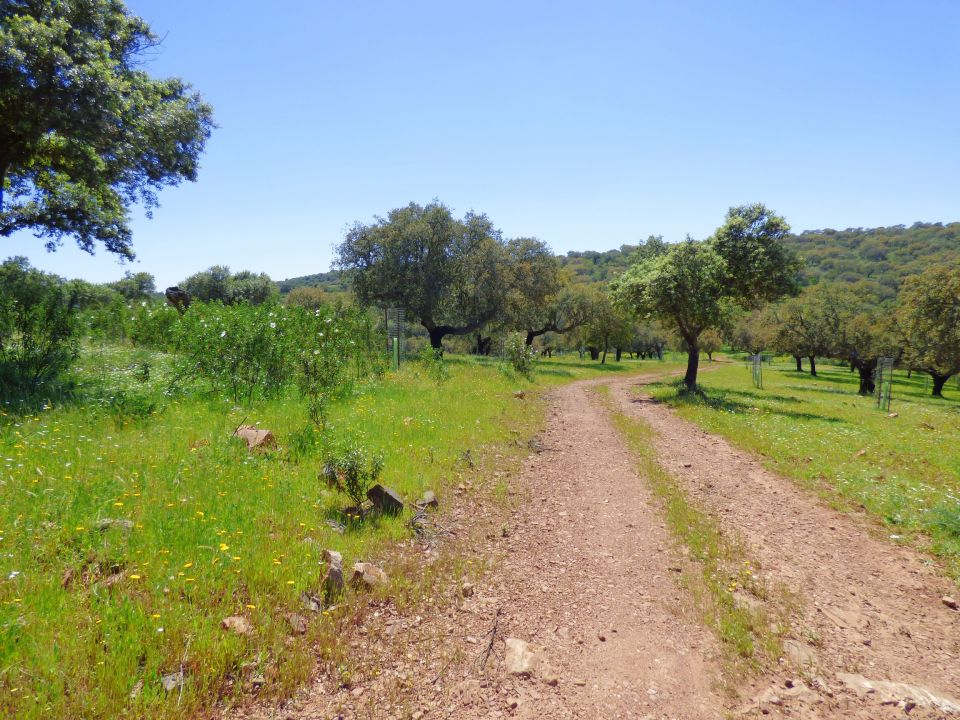 When I remember that road to Gaucin, I also recall the road from the coast to Sevilla which started off as gravel road and then took you winding through cork forests and over humpbacked bridges until you reached the village of Medina Sidonia, two thirds of the way to Jerez de la Frontera. I used to go along this road to buy horses which were needed so we could ride to all parts of the estates from the stables. When it rained, driving was seriously hazardous. And mentioning cork forests for the last time, I remember visiting Pepe Domecq at his beautiful estate which is now the San Roque Club Golf Resort and where the main Clubhouse building (previously main hotel reception and restaurants) was a spectacular country house.
The first land sale I ever made was of a stunning 100 hectares near Gaucin. It was bought by dear friends of mine, Tony and Christine Martin, who restored the old house on the property and created the boutique hotel, Puerto del Negro, which enjoyed huge success in the 1990s. Puerto del Negro is now for sale for €1.495 million and well worth every centimo. At about the time Puerto del Negro was bought, a group of English friends formed a group who bought and created La Almuña where a number of wonderful Andalucian style cortijos and houses were built and below this, on the road to Jimena de la Frontera, La Hoya was created along the same lines.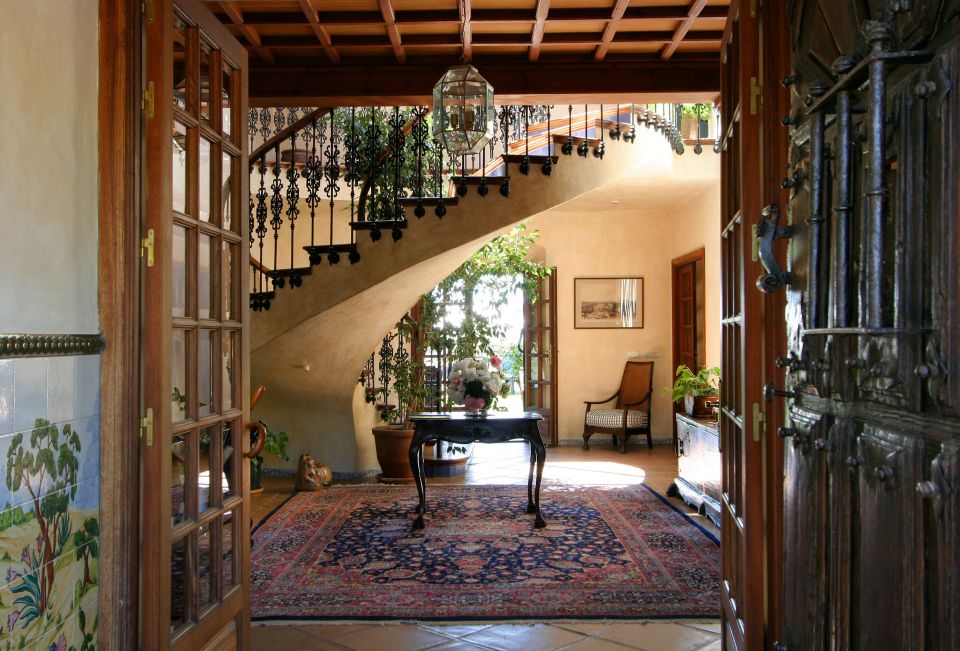 It had become fashionable, especially among mildly eccentric English families, to start a new life in these parts following this road that wound down towards Jimena, passing through San Pablo de Buceite, and then carrying on past Jimena to Sotogrande and its nearby villages and hamlets of Guadiaro, San Enrique, San Martin del Tesorillo and Montenegral. By the mid-nineties, therefore, a considerable number of country houses had been built within a 30 km radius of the coast and some had already started to change hands. In addition, new planning regulations had basically stopped the construction of any new houses and even the complete reconstruction of old ruins adding value to existing and now well established houses. With my knowledge of the short history of 'new' country houses in this special little corner of Andalucia, it was entirely logical that those being sold should become a part of our property portfolio when I started James Stewart in association with Savills twenty years ago next month. As the only Sotogrande agents who have ever seriously dealt with nearby country property, it has indeed been gratifying to have achieved many good sales over the years and it good to report that interest is re-emerging after the long property recession. Just recently, we concluded the sale of Finca Avedin, a spectacular property just below Gaucin, which confirms that the market is alive and well again.
Since my first years here and now writing this, I am reminded how the whole infrastructure of Spain has so dramatically improved in the last thirty six years. Dirt roads and hump backed bridges are now super highways and even the travel time to Gaucin from the coast has halved since those early days. But more of that another day.